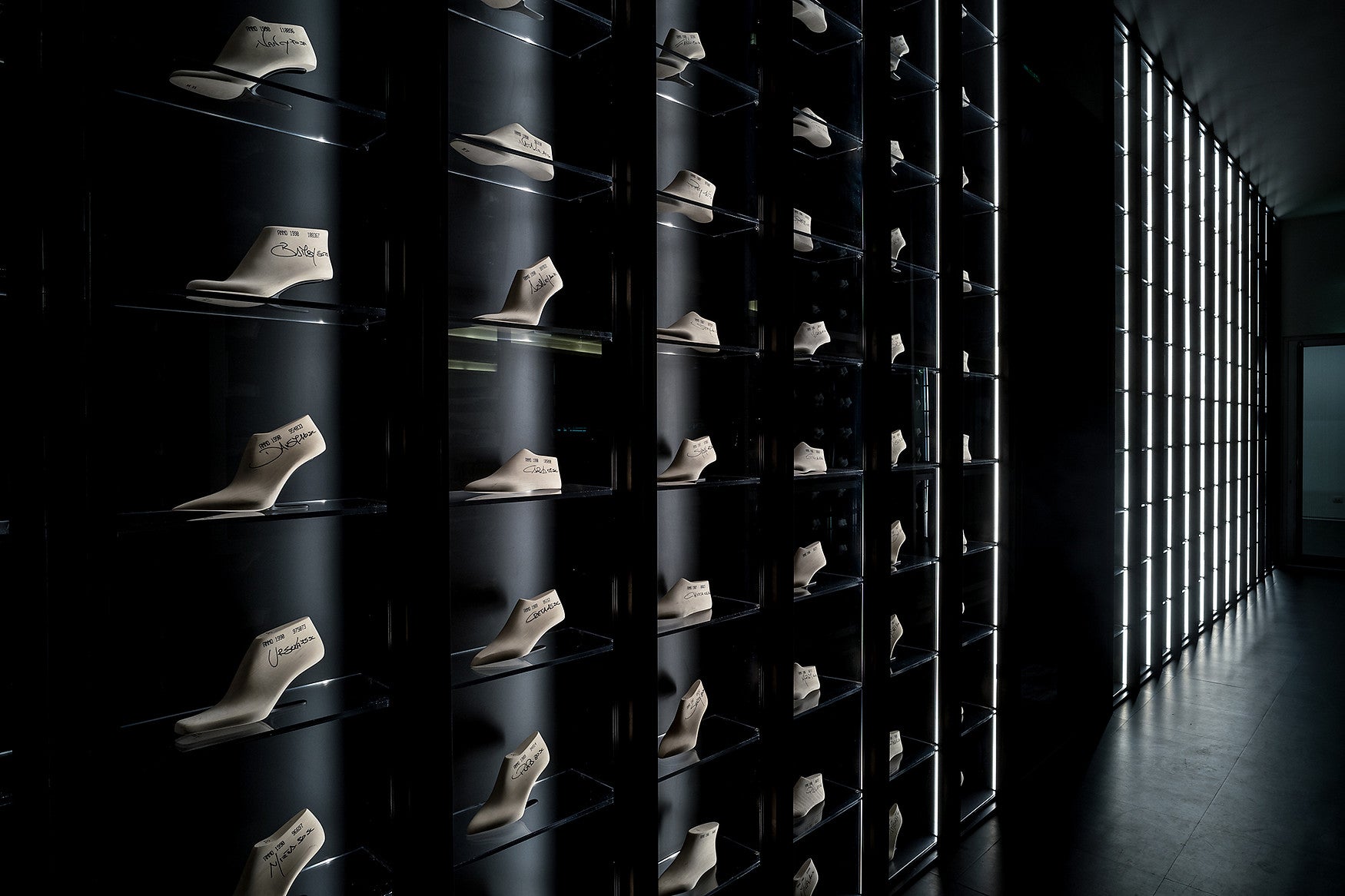 TRAVEL FROM PAST TO PRESENT IN THE SERGIO ROSSI ARCHIVES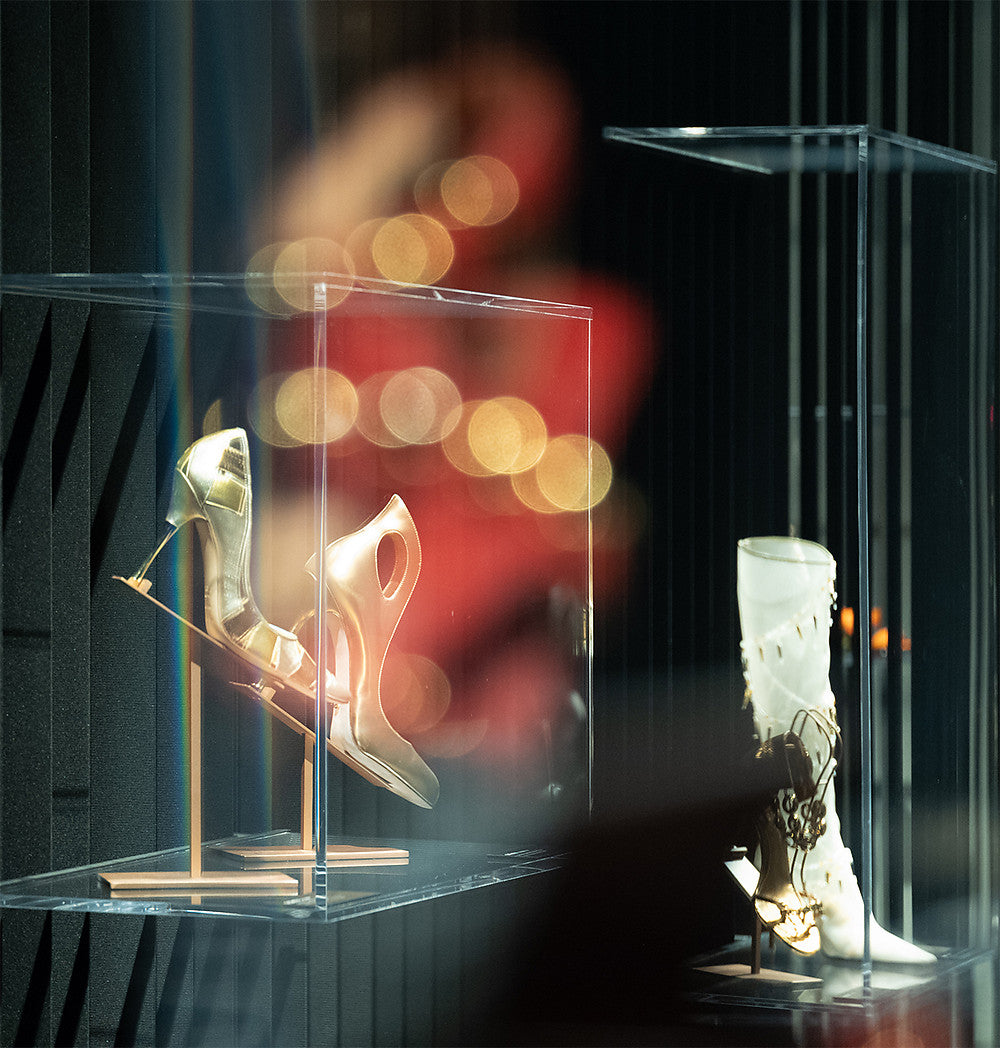 The Living Heritage Project
A real authentic historical archive in the heart of San Mauro Pascoli that retraces the brand's history, capturing its true essence. As a result of intense and passionate work, Living Heritage combines designs from different eras in a physical and emblematic collection of each product, recorded on a digital platform to tell the story of the brand and its image.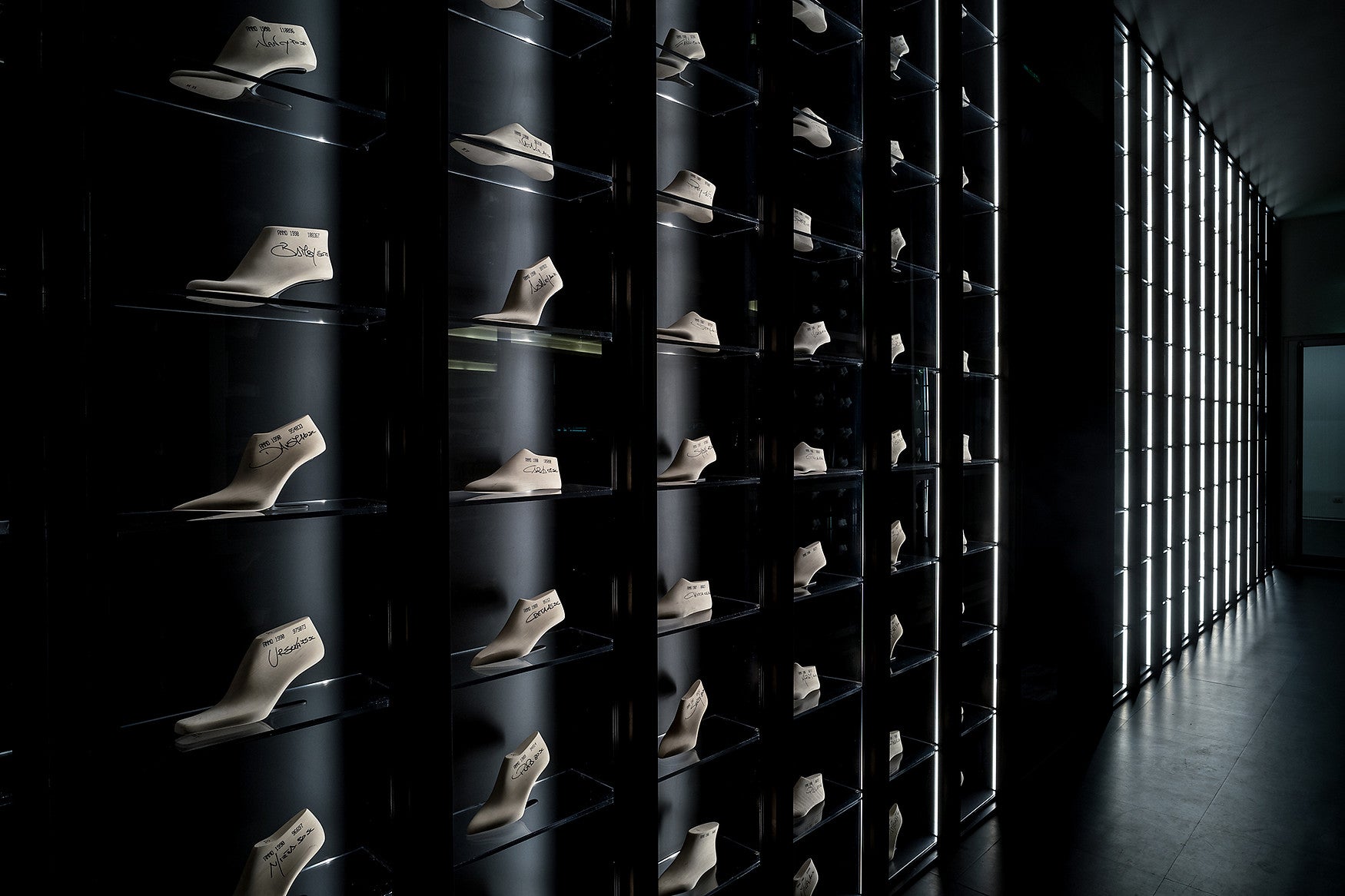 Through an exciting and immersive experience, Living Heritage is taken to a place of limitless inspiration where the most emblematic creations are reborn in new and contemporary designs, while still being faithful to the historical legacy of Sergio Rossi.
AN IMPRESSIVE TRIBUTE TO THE FOUNDER: GRAZIE SERGIO
Grazie Sergio comes to life in the brand's archives: a tribute to the brand's founder and a symbol of the values that have made it a symbol of Made in Italy excellence. As an exclusive limited edition, the selection was put together to honor Sergio Rossi's contemporary approach, spanning over the decades up till now. A true love letter to women, infused with unmistakable femininity and extraordinary attention to detail, with sophisticated materials and the iconic logo that asserts the entirety of the brand's creative power.